By Team SOLVEDIO │ Jun 28, 2023
---
Startup Acceleration in Poland
The main objective of the acceleration process is to provide comprehensive support to startups. The specialized team at KPT ScaleUP goes beyond its capabilities to assist these startups in acquiring their first clients and preparing them for full-fledged entrepreneurial activities. This support plays a vital role in fostering the growth and success of the participating companies.
This year, the KPT ScaleUp Industrial Accelerator evaluated 124 applications from innovators representing 38 countries across four continents. Ultimately, 11 of the most promising startups, including Solvedio, were selected, as they demonstrated the greatest potential to influence the field of Industry 4.0.
Presentation of Innovative Solutions
Startups specializing in critical areas for developing Industry 4.0, such as logistics and resource localization, energy management, and digital transformation, gathered at the Kraków Technology Park to showcase their innovative solutions to representatives of companies operating in the Polish Investment Zone, managed by KPT.
The event commenced with introductory remarks by Małgorzata Chmielewska, Industry Acceleration Manager of KPT ScaleUP, who provided a comprehensive overview of the support program. Subsequently, startups collaborating with Polish companies on innovative solutions within the KPT ScaleUP framework were introduced.
Solvedio´s Business Development Manager, Vladimír Klimant, presented our solution developed for Grupa Maspex, along with our innovative concept of Digitalization as a Service (DaaS), offering companies a seamless digitalization of any aspect of their operations in a short timeframe, at a favorable cost, and without the need for traditional IT resources. Additionally, SINFOSY Digital GmbH and AdvanGrid were also featured at DemoDay.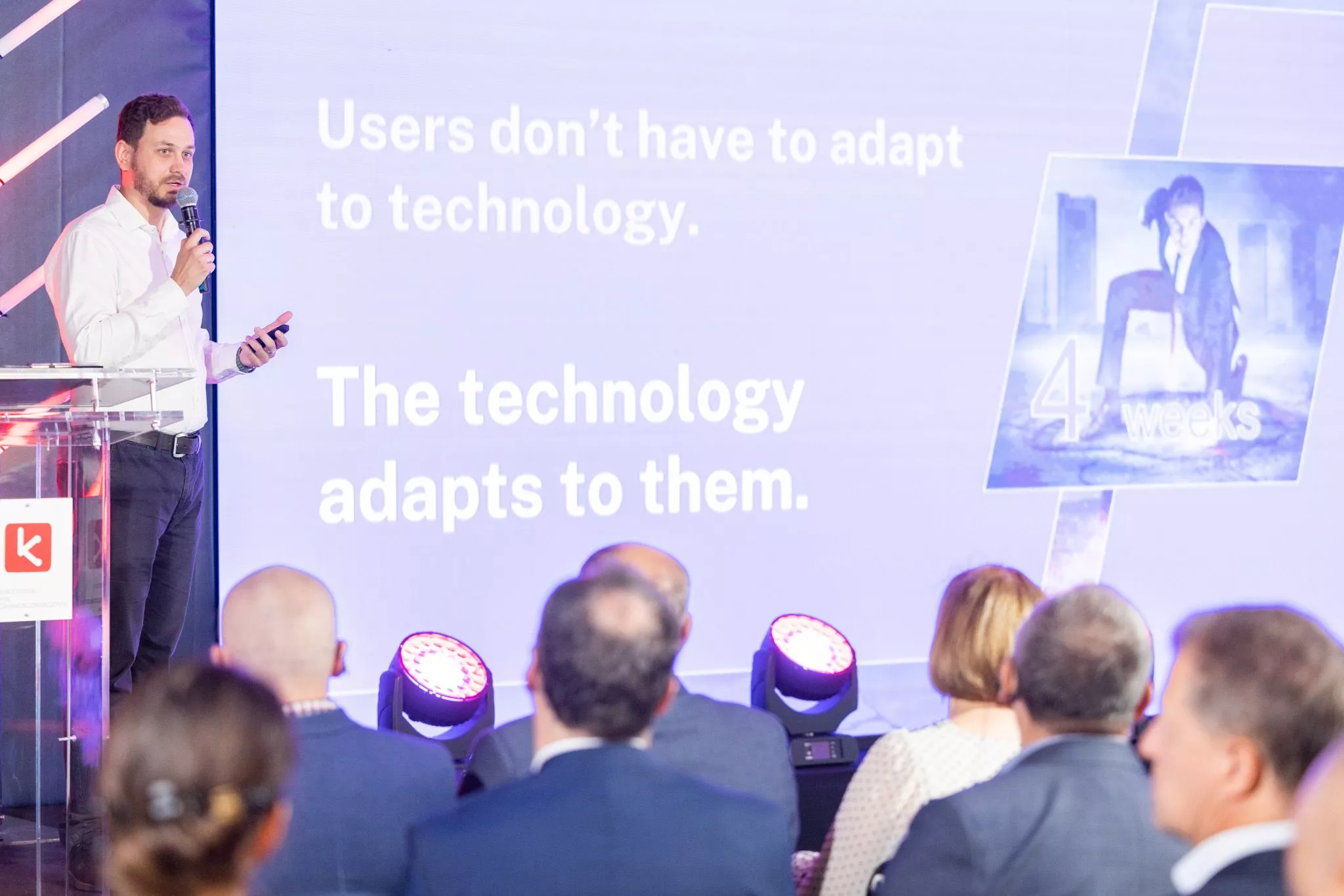 Founders' Dinner - Industry 4.0 Meeting - Fostering Connectivity
As part of DemoDay, the highly anticipated Founders' Dinner event brought together young and established companies in an environment that fostered productive business discussions. This event served as a platform for startups and large companies interested in implementing innovations to meet and explore partnership possibilities.
The Founders' Dinner: Industry 4.0 Meeting occurred on June 14th at Krakow's Plac Nowy 1 club, where representatives of nearly 50 technology startups and industrial corporations gathered. They dedicated several hours to getting acquainted with one another and identifying potential areas of collaboration. The founders' dinner sparked lively conversations that resonated throughout the entire meeting.
For Solvedio, the Founders' Dinner proved to be highly valuable. We received direct personal feedback and exchanged invaluable experiences of starting a business in Poland with other startups. Moreover, during our conversations, we also discovered new potential customers intrigued by Solvedio and its approach to digitalization. Last but not least, our participation in the event allowed us to strengthen and expand our network in Poland.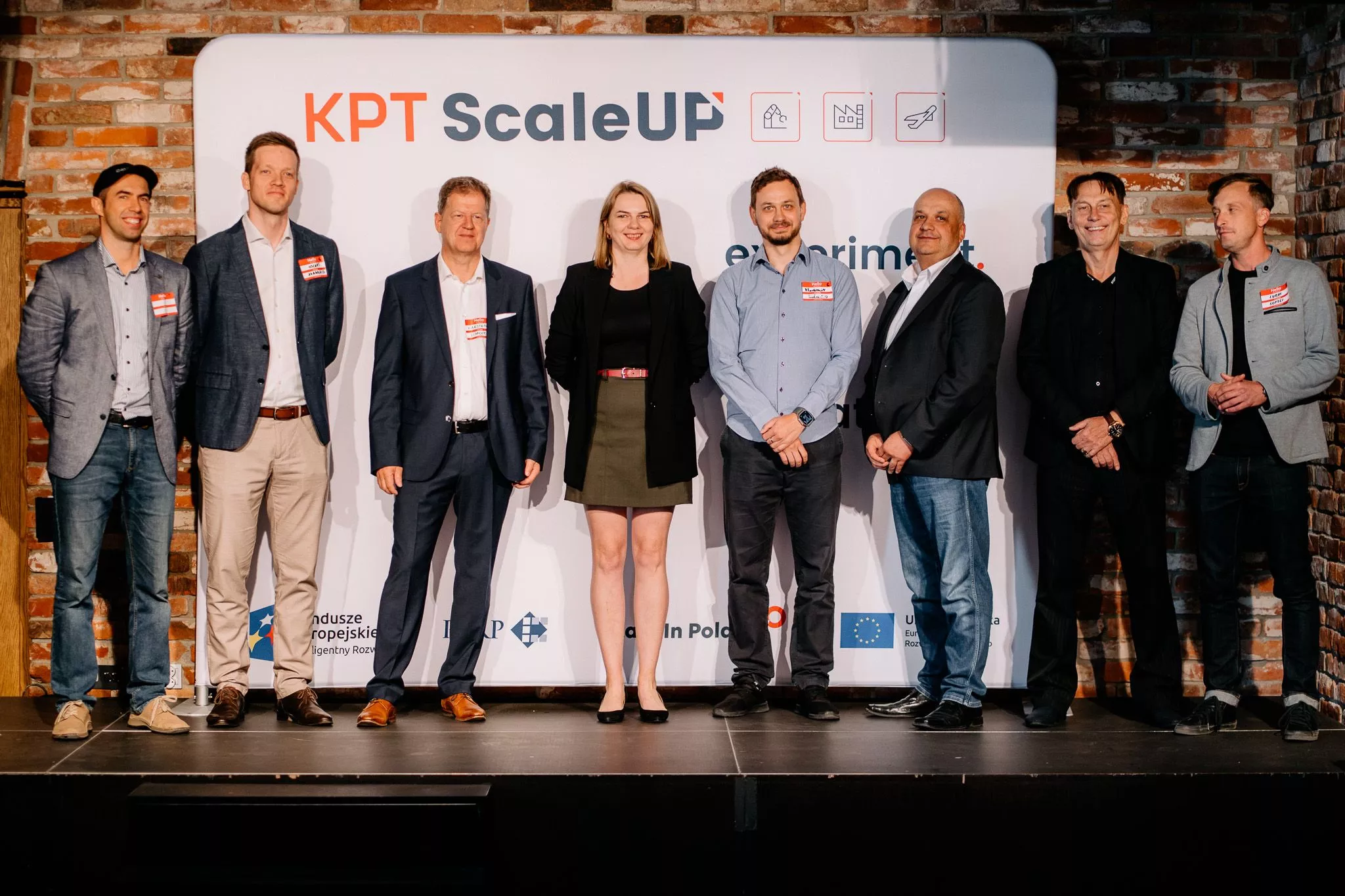 Conclusion
Both Premier DemoDay and the Founders' Dinner - Industry 4.0 Meeting are powerful platforms for showcasing success stories and innovative solutions, as well as for establishing connections, exchanging ideas, and exploring potential partnerships. The participation of our representative, Vladimír Klimant, who effectively showcased Solvedio and formed new contacts, further highlighted the advantages that the KPT ScaleUp Industrial Accelerator offers to our company.
Get started with Solvedio
Would you like to know more? Conact us and our experts will introduce you to all key features and capabilities of the Solvedio platform.