The availability of stable and fast internet connections has been a requirement for the increasing use of the cloud, not only for private purposes but also for business. Companies have thus become increasingly aware of the limitations of the traditional IT approach and, in contrast, of the benefits of the cloud. Cloud adoption and the use of cloud computing are now a matter of remaining competitive and being able to adapt flexibly and quickly to changes in technology and new market conditions for most companies. 
---
Cloud for business – use cases
Until a few years ago, the general opinion was that cloud computing was not ideal for every business. Fortunately, this view has since been overcome, and the range of uses for the cloud in your business gives it exciting potential. No matter how big your business is or what segment you operate in. In particular, the cloud is most used in the following key use cases: 
Cloud Storage
The most common and basic use of cloud computing is related to data storage. Your data no longer needs to be stored on physical servers, for which it is often difficult and expensive to secure. You can use third-party public cloud services such as  Microsoft Azure, AWS, or Google Cloud. These big players in cloud solutions bring you a high level of security and scalability. They are cost-effective even for small businesses that cannot afford private or hybrid cloud solutions. 
Cloud Backup
One of the early uses of the cloud was backing up data on physical media. Following the 3-2-1 rule (having 3 copies of your data on 2 different media and 1 offsite) is the golden rule of data backup within IT, even more so when it comes to sensitive corporate data. The cloud is an ideal "third" backup location as restoring backups from the cloud is fast and can help companies avoid catastrophic data loss. 
SaaS – Software as a Service
SaaS solutions are centrally hosted in the cloud and can be accessed from anywhere and anytime. Due to their extreme flexibility, scalability, and availability, SaaS platforms have gained particular attention in recent years. It is no exaggeration to say that they are successfully replacing traditional "out-of-the-box" software solutions. 

Advantages of the cloud
As mentioned above, the cloud has gained popularity mainly because it has overcome the limitations of traditional IT approaches. Some of the biggest benefits the cloud can bring to your business include: 
Cost-effectiveness and scalability 
Elasticity – store as much or as little as you need 
Off-site management reduces employee workload 
Fast implementation 
Business continuity in the event of an on-site problem… (pandemic) 
Because of a cloud solution, remotely working employees have access to all the information they need, regardless of where they are. This is particularly useful today, as it is estimated that by the end of 2021 alone, 32% of all employees will have worked remotely. Compared to 2019 (17%), this figure has almost doubled. Also, global end-user spending on public cloud services grew 23.1% in 2021 as CIOs prefer cloud applications such as software as a service (SaaS).
The ideal cloud solution
Are you looking for the ideal cloud solution for your business, regardless of its size? Solvedio is the solution for you! Storing files in the cloud supports digitization and customizable permissions and settings, which means that data is accessible to anyone and anywhere. This allows for business growth beyond a single geographic location.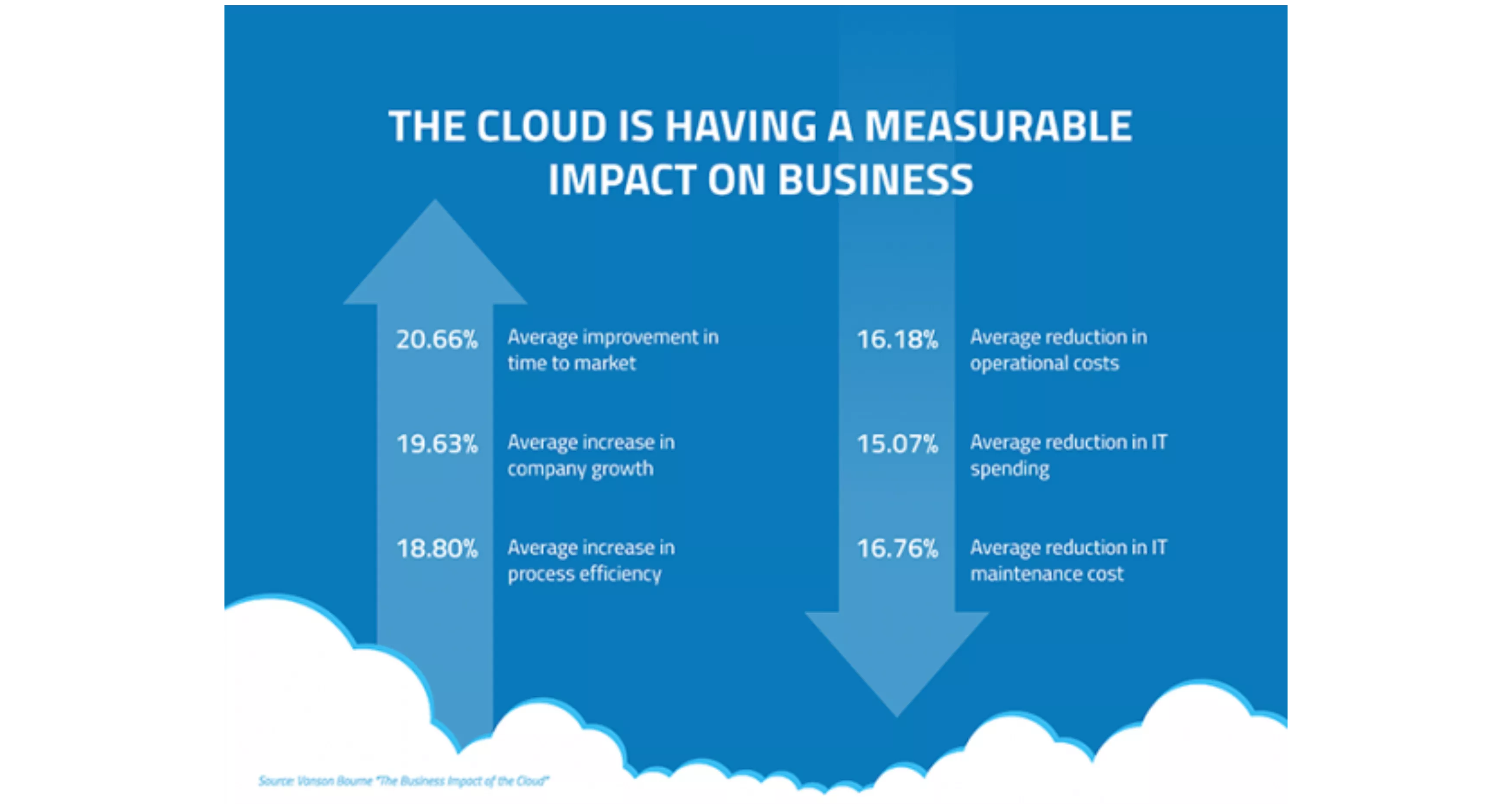 Solvedio is a comprehensive and dynamic cloud-based enterprise SaaS digitalization platform.
Stereotypical, manual, linear, or repetitive processes that don't add value to customers can be easily digitized and automated using our platform.

Forms, processes, approaches, charts, or notifications can be configured in Solvedio to create a tool comparable to custom software. This simple online application platform quickly and comprehensively covers users' requirements by adding tools and features according to their needs. Users can choose one of the pre-made applications or create their own application tailored to their needs and requirements with the assistance of our experts.

To learn more, book a Solvedio demo with our experts.