If anyone expected the acceleration of digital transformation and digitalization of business to slow down as the pandemic recedes, they were wrong. These trends have picked up so much momentum in the last two years that they are downright unstoppable. In the vast majority of organizations, their implementation and scaling are a matter of survival and competitiveness. It is more than certain that these trends will not slow down and digitalization will no longer be limited to big players. Every successful business will eventually have to undergo some form of digital transformation. 
---
No-code, low-code, and digitalization at your fingertips 
Today, it's clear that digitalization is not a one-off task – it's an ongoing journey of transformation. Tackling this challenge requires a transformation of mindset as much as technology. To achieve business goals, it is necessary to consider novel approaches to delivering apps and other digital experiences to end users. This is demonstrated, for example, by the many new platforms built on a no-code or low-code approach. These have emerged in response to the need to speed up application and software development in organizations promising to streamline the process. Some even include so-called citizen development. Its essence is the involvement of non-technical and non-IT staff in software development precisely through the no-code and visual interface of the aforementioned tools. On the other hand, most of these platforms and tools require at least some technical awareness and the ability to grasp and analyze a business problem/process and translate it into a meaningful application. Therefore, the process involves finding a suitable no-code platform, analyzing the problem, designing a suitable solution, and training IT or Business Power users in no-code development. In this respect, no-code platforms are mainly for customers who can cover the entire delivery process. 

However, due to the pressure placed on the inevitability of digitalization and digital transformation, it is not always possible to design and build an entire transformation environment on your own. This creates room for innovative tools and services that implement all digital transformation approaches and trends (no-code and low-code, cloud, automation, AI, etc.) but can also cover agile analysis of business processes and the design of the ideal solution – all in a short time and at a reasonable cost. The ideal choice in such cases is an external, experienced vendor who can provide digitalization as a comprehensive on-demand service. The starting point in such cases is the "digitalization as a service" (DaaS) approach. 
What is Digitalization as a Service (DaaS)?
The digitalization as a service (DaaS) principle has evolved in response to the necessity to digitalize business processes and digital transformation across the business spectrum, as well as the need for companies to respond to technological change flexibly and quickly. 
DaaS is a model of business digitalization and digital transformation whereby the necessary tools are hosted by the service operator. In addition, the service operator offers their knowledge and expertise with external support and a dedicated team of experts. The service is offered to customers via the internet using the cloud. 
Digitalization as a service means a novel approach that transforms and accelerates the entire field of digitalization. An external team of experts should be able to provide you with everything you need – culture transformation, readiness assessment, agile problem and process analysis, solutions, cybersecurity, cloud support, or collaboration tools. All of this, anytime, anywhere, backed by the knowledge, processes, and tools needed to overcome the technical challenges of modern business.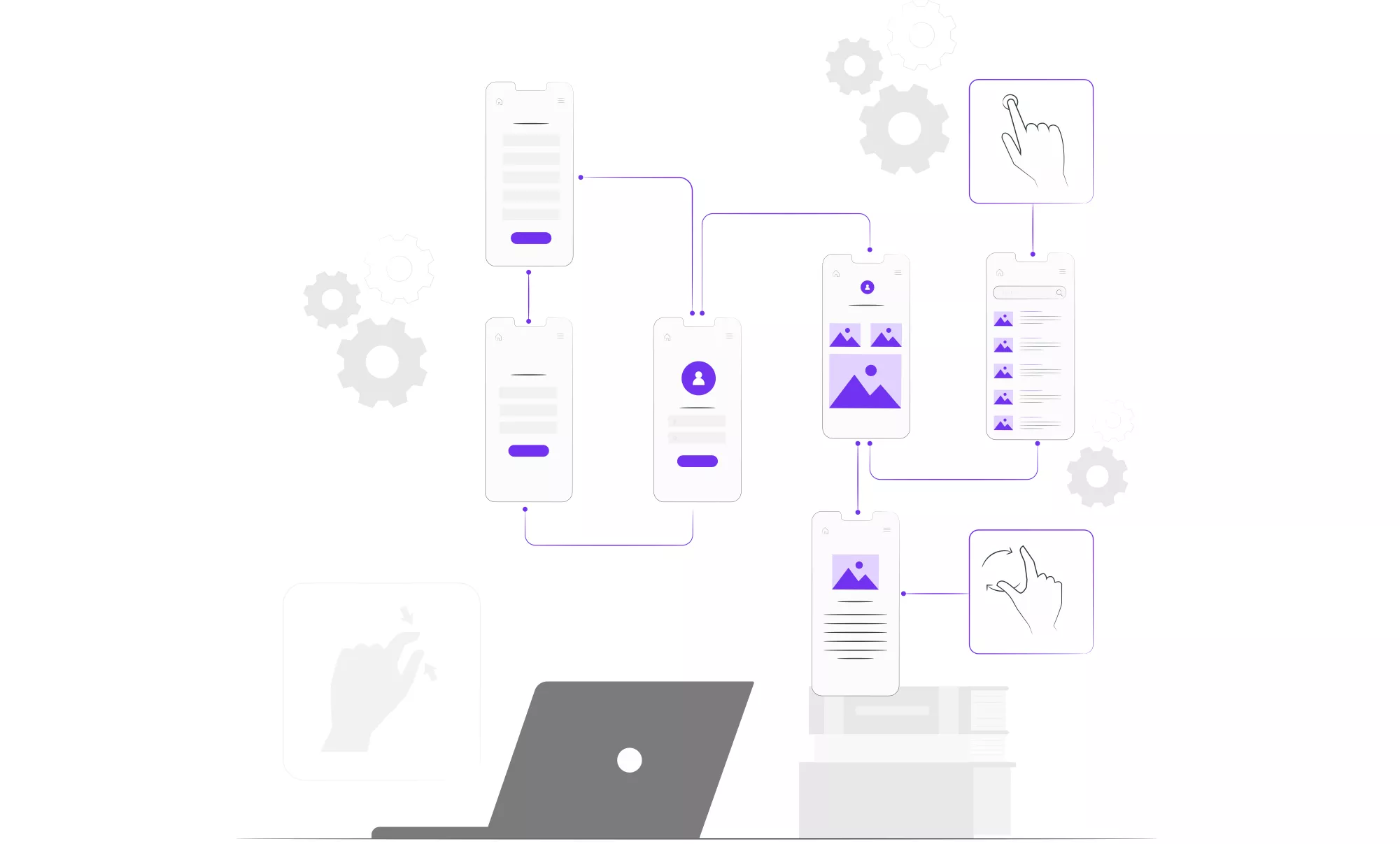 Solvedio – the first DaaS platform for your business 
We developed the DaaS principle as our response to the inevitability of process digitalization and digital transformation across the business spectrum, as well as the need for companies to respond to technological change flexibly and quickly. At Solvedio, we have created an efficient digitalization platform, based on the above DaaS philosophy, which digitalizes and automates primarily stereotypical, manual, linear, or repetitive processes. It streamlines them and offers the customer a new perspective and the opportunity to focus fully on more creative and value-added tasks. Our team of experts can guide customers in creating the ideal solution for their needs. They will develop a customized application in a matter of days and are in contact with the customer throughout the process, helping them plan the project, keep the application in perfect condition and achieve business goals. Thanks to regular consultations, we are in contact with the customer throughout the entire period of cooperation. 
Business digitalization and digital transformation are not one-time processes, and their successful implementation is a long-term endeavor. However, with a reliable partner and a Digitalization as a Service (DaaS) model, you no longer have to worry about this step. In 2022, starting your digital transformation journey may be more affordable than ever before, thanks to DaaS. 
Solvedio is a comprehensive and dynamic cloud-based enterprise SaaS digitalization platform.
Stereotypical, manual, linear, or repetitive processes that don't add value to customers can be easily digitized and automated using our platform.

Forms, processes, approaches, charts, or notifications can be configured in Solvedio to create a tool comparable to custom software. This simple online application platform quickly and comprehensively covers users' requirements by adding tools and features according to their needs. Users can choose one of the pre-made applications or create their own application tailored to their needs and requirements with the assistance of our experts.

To learn more, book a Solvedio demo with our experts.