Problem-solving Solution
Discover a tailor-made problem-solving solution that adapts to your organization's and industry's specific requirements. Experience Solvedio's cutting-edge technology that effortlessly solves production, technical and managerial challenges and empower yourself with state-of-the-art methodologies such as 5xWhy, 5WH1, Fishbone, and 8D. Solvedio represents a new era of digitalizing the problem-solving process, introducing new standards, and revolutionizing workflows.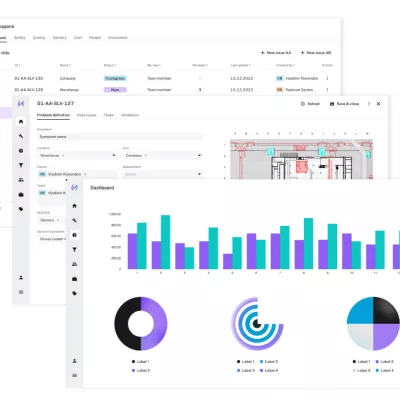 Record the issue in a simple and intuitive way
Problem Owner
Record the problem immediately from any device.  
Upload photos and add problem description. 
Suggest the ideal team of problem solvers. 
Gain access to the best methods
Problem Owner
Team Member
Use state-of-the-art methods like 5xWhy, 5WH1, and 8D, or design your own.
Walk through the problem-solving methods step-by-step.
Complete the questionnaire and automatically generate related tasks.
Standardize the problem-solving process
Problem Owner
Team Member
Identify all problematic types of products and processes.
Group similar problems automatically.
Escalate tasks in case of slow work.
Choose the ideal solution and measures
Problem Owner
Team Member
Provide temporary measures to resolve the problem quickly.
Automatically set aside problem products and processes for repair.
Determine the solution's impact on all problematic types of products and processes.
Prevent the issue from reoccurring
Problem Owner
Team Member
Suggest permanent measures to prevent the problems from reccurring.
Monitor the bottleneck as part of the repair process.
Ensure guidelines and instructions are modified based on the solution.
Other features for the best quality
Problem Owner
Team Member
Drill down feature for more detailed examination.
Personalize environment for each role.
Generate and exporting documents to Excel.
Experience the benefits of the Problem-solving Solution
Solvedio's Problem-solving Solution offers an efficient, easy-to-use, and systematic approach to problem management. It streamlines all related processes, such as customer support issues, production issues, personnel problems, or administrative burdens. All in a user-intuitive cloud-based tool. We have carefully selected the best features that make your processes more efficient and straightforward.
2x faster problem solving
High automation of subprocesses
Supported remote team collaboration
Reduced downtime and increased work quality
A standardized and systematic problem-solving process
Intuitively and quickly locate problems with one click on the interactive visualization of the model, product, or process and start solving problems immediately to minimize downtime.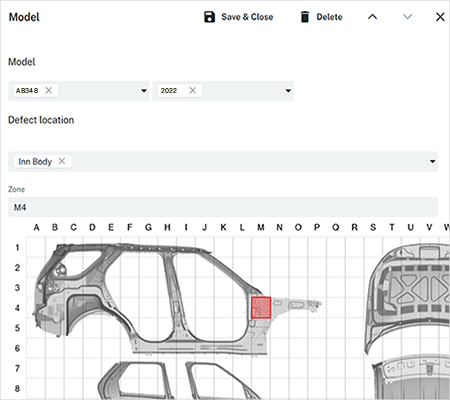 A custom-designed questionnaire automatically generates tasks for team members based on the provided answers and guides you to solve problems efficiently.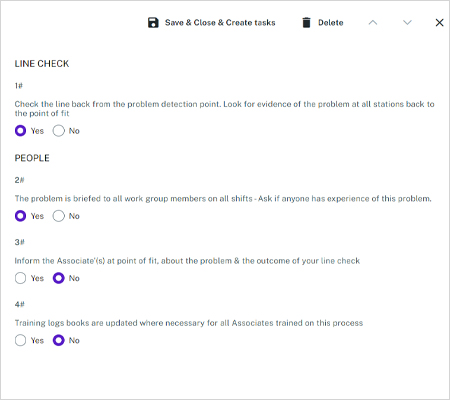 Escalate identified issues immediately to ensure attention and fast resolution to avoid delays and downtime.
Seamlessly divert defective products for rework or identify processes for optimization to remove bottlenecks effectively.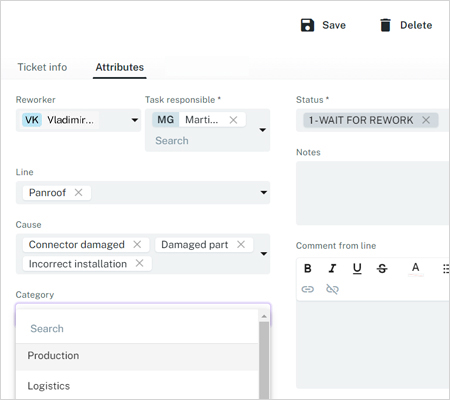 Implement temporary measures immediately after catching a problem and a permanent solution once the problem has been resolved to avoid a recurrence.
Set up a validation process and its length, track the effectiveness of corrective measures with proactive notifications and ensure continuous improvement.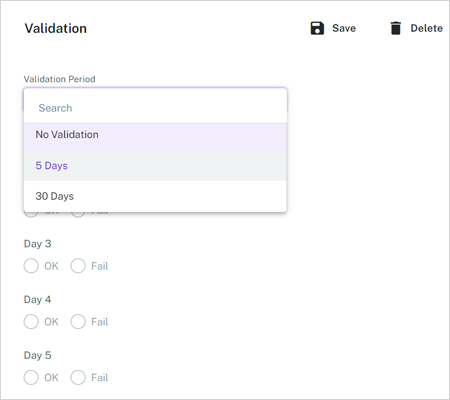 Automatically Monitor the troubleshooting process and detect bottlenecks, allowing you to intervene quickly and ensure smoother operations.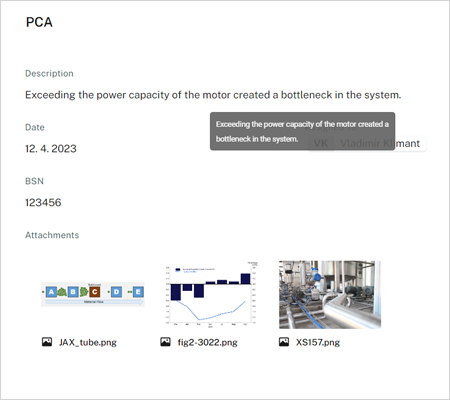 Join Our Customers Who Are Innovation Leaders in Their Industry
--- Discover a World of Exceptional Solutions from Solvedio
---
Start using your tailor-made Problem-solving Solution ready in 5 weeks
Contact us and learn about Problem-solving Solution today!
Get immediate access to a customized solution through our Digitalization as a Service approach.
Enjoy the convenience of a cloud-based Software as a Service (SaaS) without the need for costly infrastructure investments.
Seamlessly integrate your solution into organizations of any size, from start-ups to enterprise-level companies.
Embrace a tailored solution designed to meet your business and industry's unique needs and requirements.
Leaving so soon?
Our pre-designed solutions might not be hitting the mark for you. That's why we're inviting you to unleash your creativity.
Use our AI Solvedio Copilot to design a solution that's as unique as your business!
Personalization without compromise awaits you.